Description
Note: There are two options of Running:bit Kits to choose from:
Running:bit Kit WITH micro:bit V2 Single (a micro:bit V2 board)
Running:bit Kit WITHOUT micro:bit board.
| | |
| --- | --- |
| | |
| Running:bit with micro:bit V2 Single | Running:bit Kit ONLY (without micro:bit) |
---
Note: The running:bit kit and the super:bit board works with both micro:bit V1 and micro:bit V2.

---
The Running:bit building block kit with 173 blocks, two-building block motors, and a building block servo that can be used to build the pretty car, Proficient Carrier, Robot with clip, Skilled remover, Mobile shooter, and so on. Equipped with the super:bit multi-function expansion board, which gives these building blocks the vitality of life by makecode Editor graphical programming of BBC micro:bit. We can achieve some interesting functions, such as Dance battle, Transportation, Bullet throwing, Button control Clip, etc. They can be controlled by the APP of your Android / iOS mobile phone. Detailed assembly steps coupled with more than 30 courses allow users to experience the fun of building blocks while learning to program.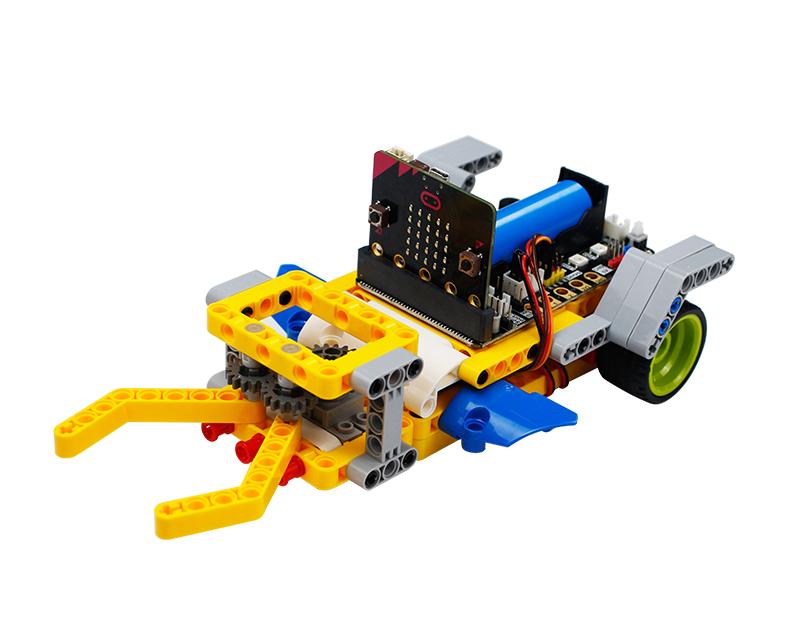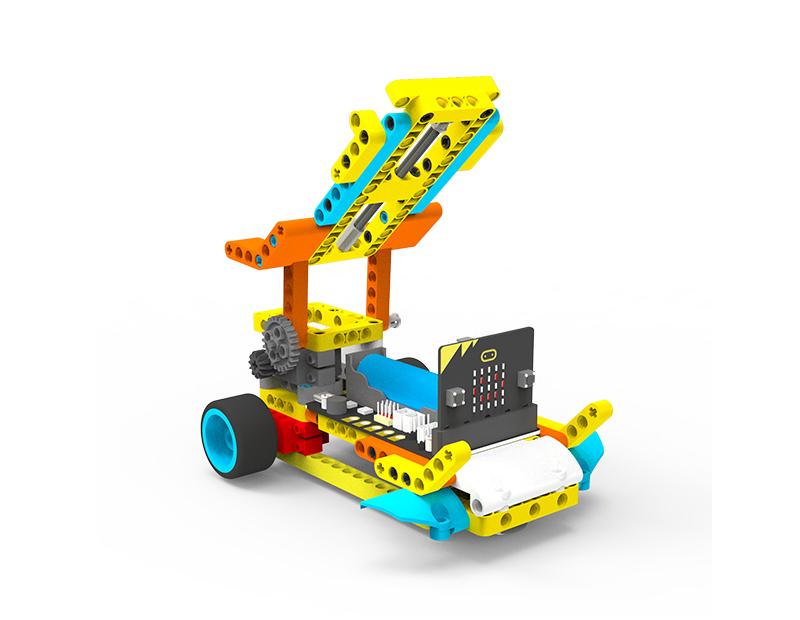 Features
Can be created into a variety of shapes (Pretty car, Proficient Carrier, Robot with clip, Skilled remover, Mobile shooter, etc.)
Using micro:bit as the core controller, simple and funny graphical programming.
Multi-function super:bit expansion board to combine the building blocks and circuits.
Support Android / iOS dual-system mobile APP remote control, Handle remote control.
Each shape with rich functions: Bullet throwing, Dance battle, Weightlifting competition, sports competition, and so on.
Detailed assembly steps and more than 30 reference courses.
Super:bit Details:
Packing List
Running:bit with micro:bit V2 Single

1 x Running:bit building block pack

Building Blocks x 173
Building Block Motor x 2
Building Block Servo x 1
Super:bit Expansion Board x 1
USB Cable x 1
Lithium Battery x 1

1 x Super:bit
1 x micro:bit V2 Single

1 x BBC micro:bit V2 Board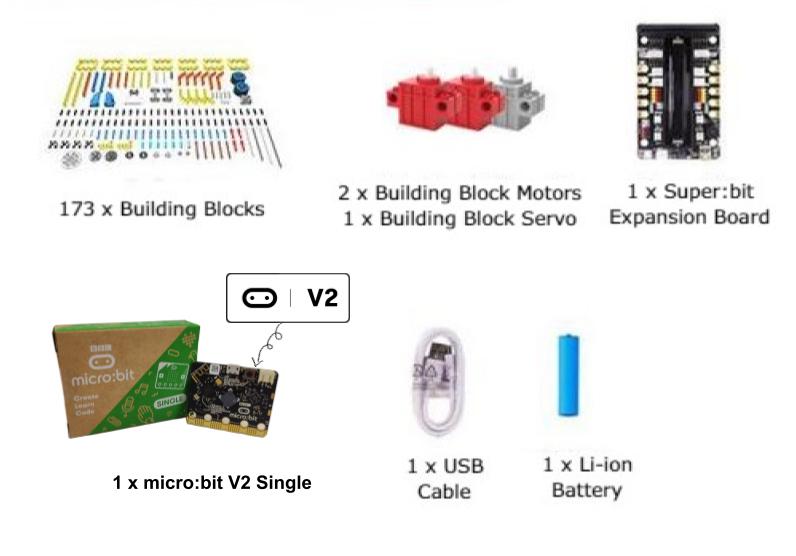 Running:bit ONLY

1 x Running:bit building block pack

Building Blocks x 173
Building Block Motor x 2
Building Block Servo x 1
Super:bit Expansion Board x 1
USB Cable x 1
Lithium Battery x 1

1 x Super:bit