Check out these 3D printer upgrades!
Now comes in a 2-in-1 bundle!
Capricorn Bowden PTFE Tubing XS (1M) with 2 Connectors
This is Capricorn Bowden PTFE Tubing XS (1 meter).
Following the strictest quality standards, and using only the highest quality raw materials, take your 3D printing experience to a new level!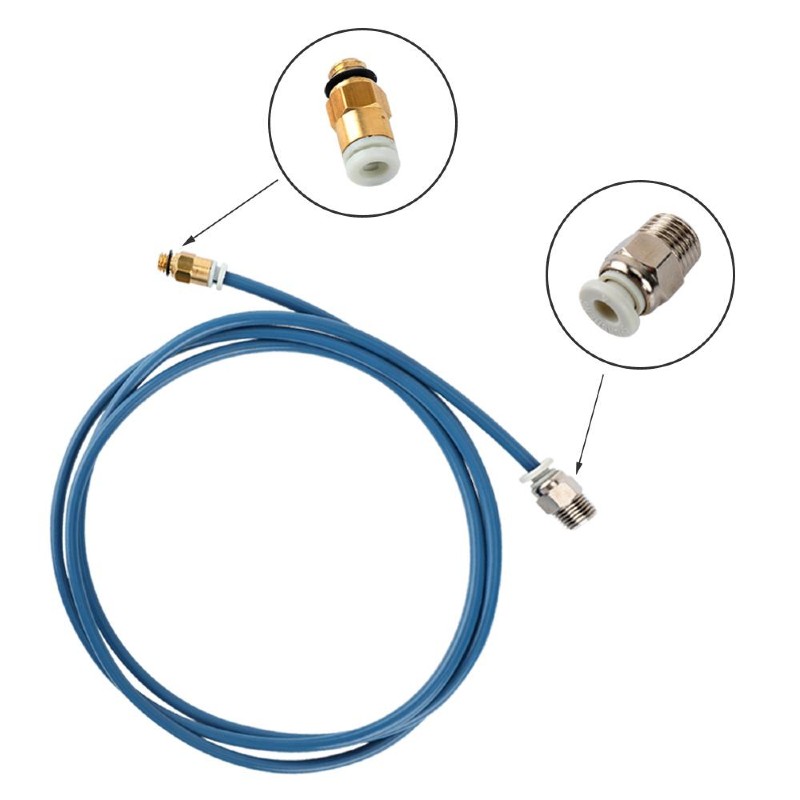 Genuine Capricorn Premium XS Bowden Tubing is enhanced with a proprietary blend of high-performance additives. It was developed specifically for 1.75mm filament with an extremely precise internal diameter. When printing flexible filaments in a Bowden system, the inside diameter of the Bowden liner is one of the critical features for a successful print.
Capricorn XS Series PTFE Tubing VS Original PTFE Tubing
1.9mm ± 0.05mm Inner Diameter reduces the "wiggle room," or buckling, inside the tube, allowing you to print flexible filaments even on the longest Bowden systems.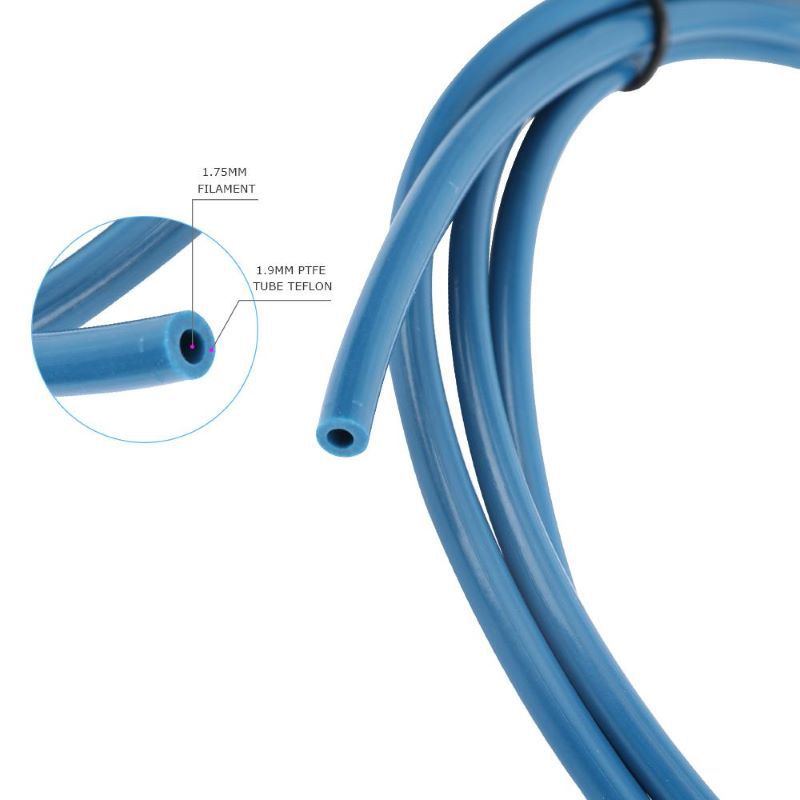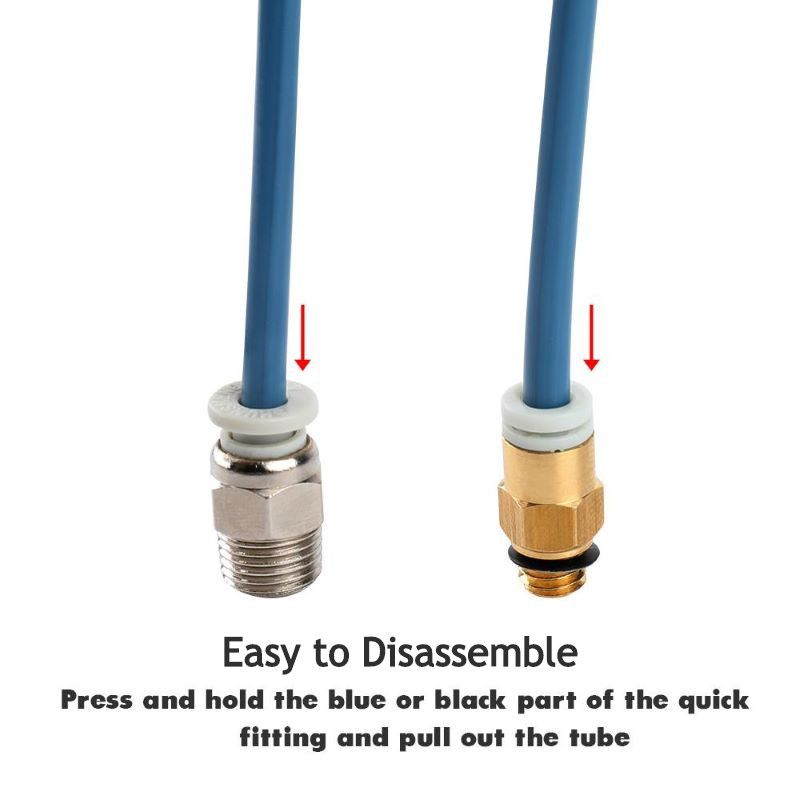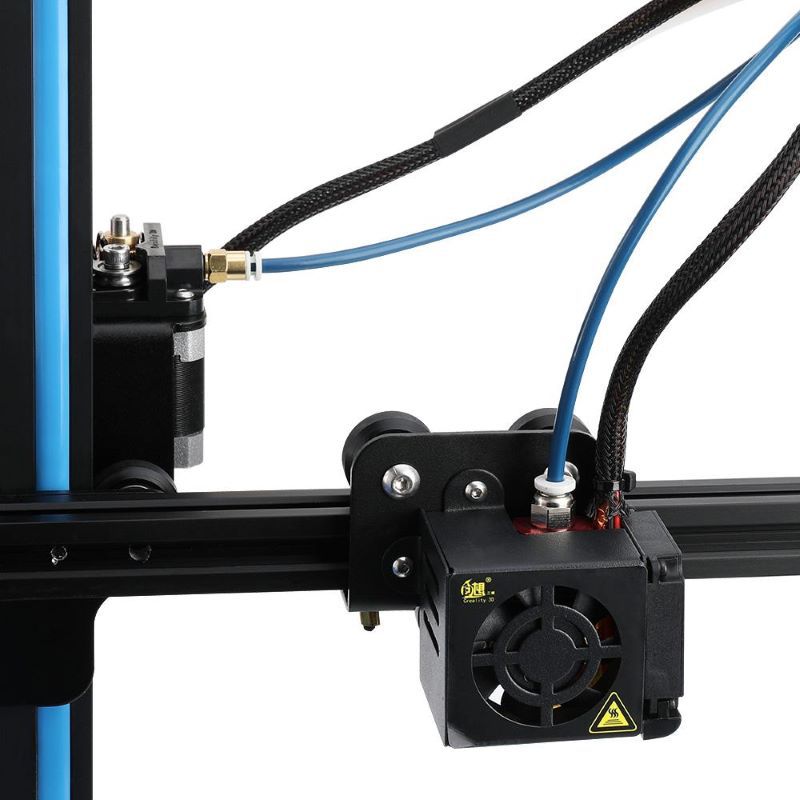 Compatible with 3D Printers:
Check out how Chuck from Filament Friday showing you how to change the PTFE Bowden tube with the Capricorn tube:
Another video by Michael from Teaching Tech showing you how to upgrade his Ender-3 PTFE tube to Capricorn PTFE tube:
Features and specifications:
High-temperature resistance.

The XS series tubing is made with the highest quality PTFE. It is able to withstand even higher temperatures, up to 300°C as compared to other PTFE tubes in the market.

High lubricity additives

This property makes their XS Series tubing the lowest friction Bowden tubing on the market. Less friction means higher responsiveness, higher accuracy prints, and smoother feeding. 

1.9mm inner diameter.

It is designed for 1.75mm filament as a smaller inner diameter gives greater feeding accuracy. Besides, this also makes it easy to print flexible filaments even on the longest Bowden systems. 

Lower retraction

Time is saved every time the extruder retracts. Over the course of a print, a few milliseconds here and a few there add up to a lot of time saved.

Addictives: blue color and secret high lubricity addictive mixture
Best for chunky and flexible filaments
Pulling friction: 0.8
Color: dark blue
Density (kg/m3): 2300 +/-100
Hardness: 60-65
Inner diameter (mm): 1.90 +/- 0.05
Linear thermal expansion at 250 °C: 2.2-3.3%
Material: highest quality pure virgin PTFE
Melting point (°C): up to 340
Outer diameter: 3.95 +/- 0.05
Roundness (ϵ): less than 0.1
Stiffness: medium high
Thermal conductivity (W/m-k): 0.25
Wear rate (gm/s): 0.01
Young's modulus (GPa): 0.53
Heat Bed Strong Yellow Spring OD8 ID4 L20
This is a strong Die Spring: compatible with most 3D printer heated beds including Creality Ender and CR series. 
Here's a short video on how you can assemble the heat bed yellow spring:
Features:
It's built with rectangular shape section, tougher and keeps print bed level better. The thumbwheels under your heat bed might be rotated itself and the weak springs get loosen after long-run printing (due to movement or vibration). If you're tired of leveling your bed constantly, better springs are a very inexpensive upgrade to your 3D printer! With this kind of strong spring, you won't need to level your bed between prints nearly as often.
Specification:
Outer Diameter (OD): 8mm
Inner Diameter (ID): 4mm
Length: 20mm
---
Packing List
1 x 1M Capricorn Bowden PTFE Tubing XS
1 x PC4-01, PTFE connector
1 x KJH04-M6, PTFE connector
4 x Heat Bed Strong Yellow Spring OD8 ID4 L20