This is an integrated bracket case independently designed by Yahboom, which supports Raspberry Pi 4B/3B+/3B. It is composed of two upper and lower acrylic plates. The upper acrylic cover comes with mounting holes for fixing the official Raspberry Pi HQ camera. The lower acrylic cover has reserved holes for a cooling fan, display, and 40Pin pin headers, allowing any external devices to be connected to the Raspberry Pi board. We will also provide a detailed installation video, and users can install it easily through the screw copper pillar.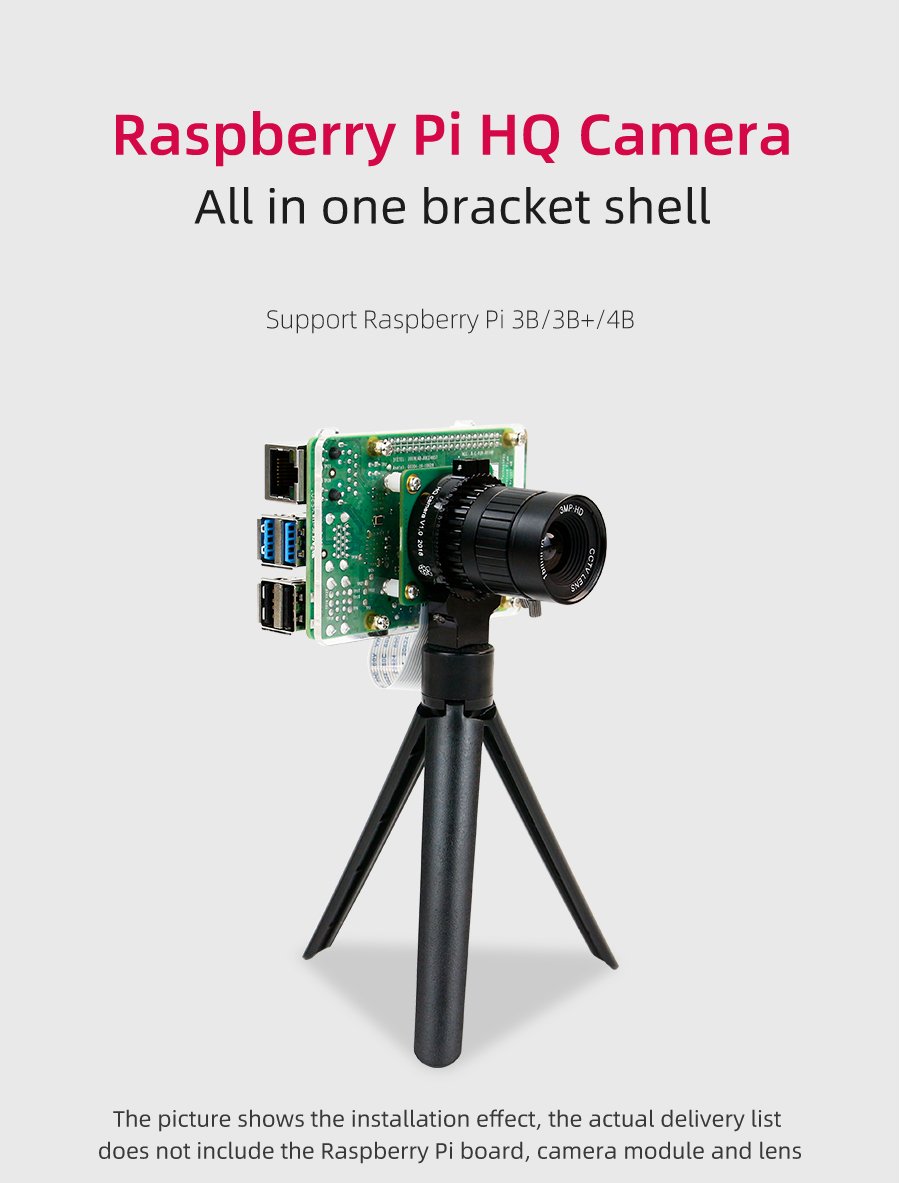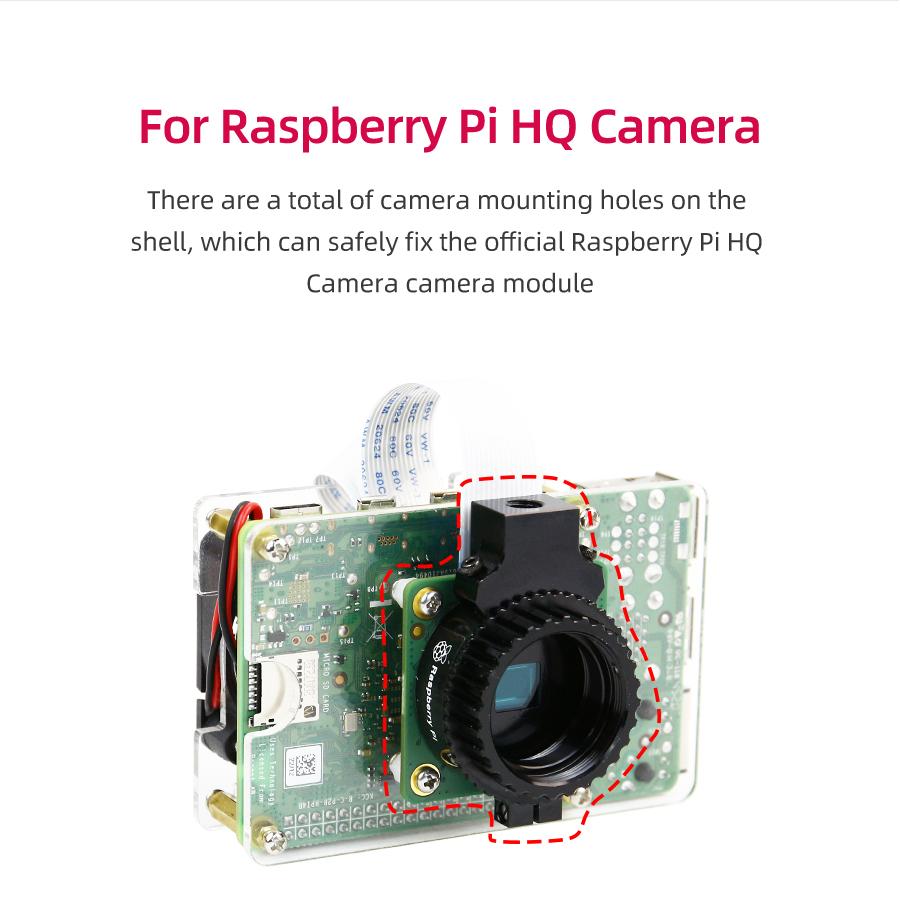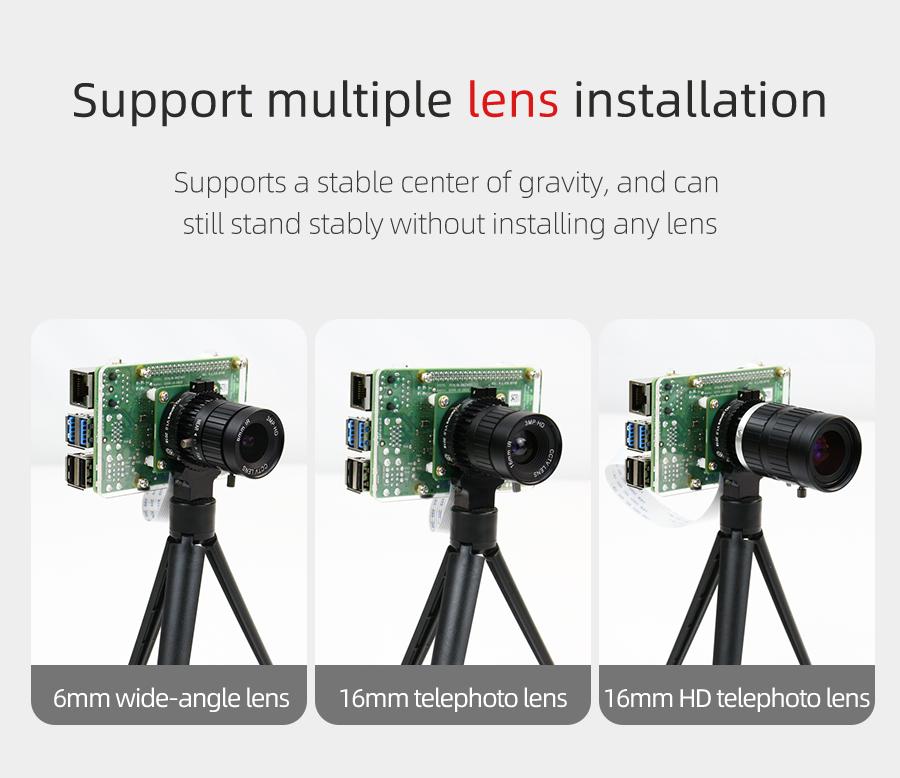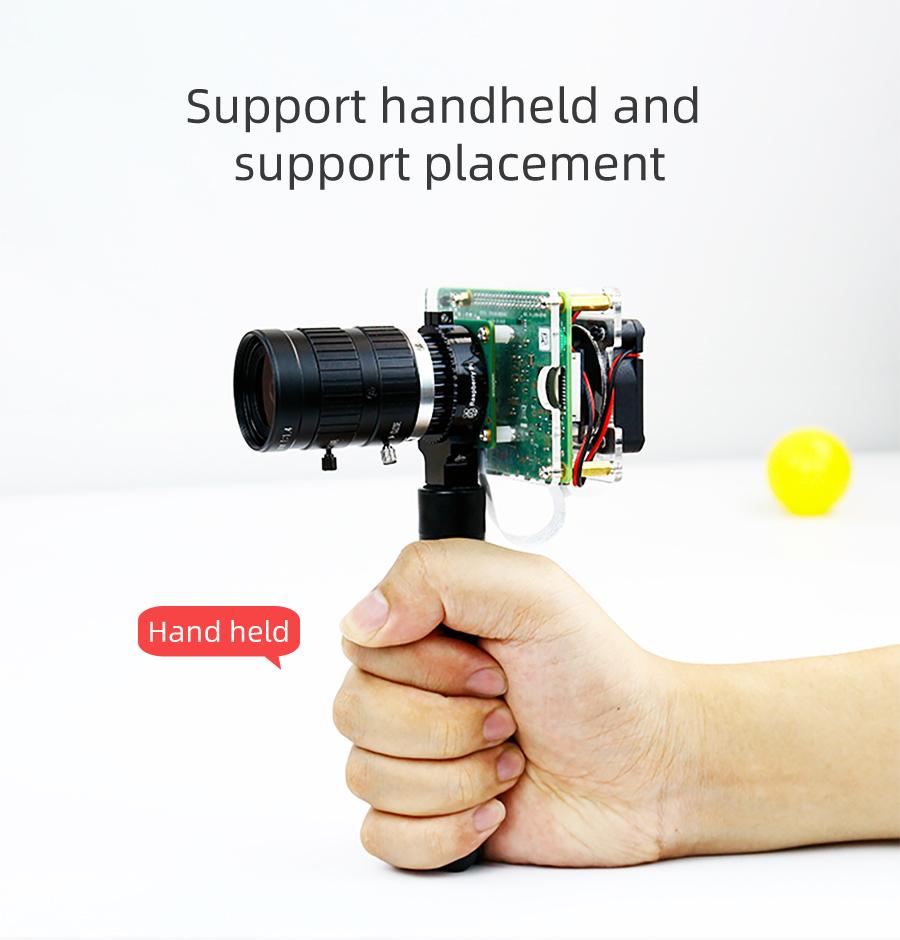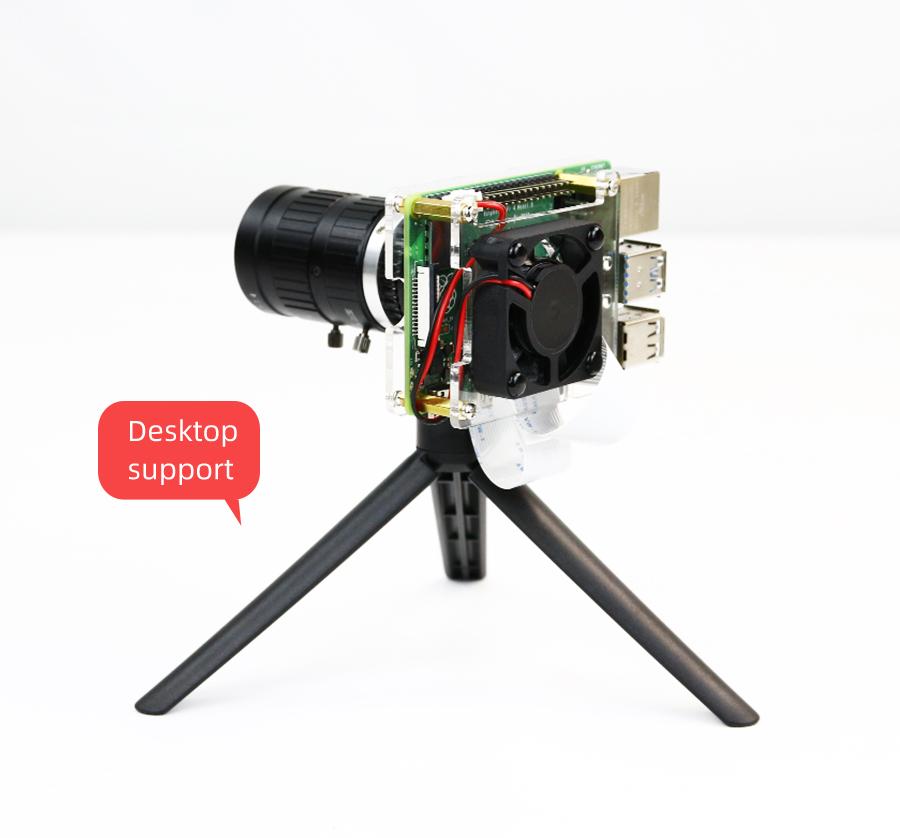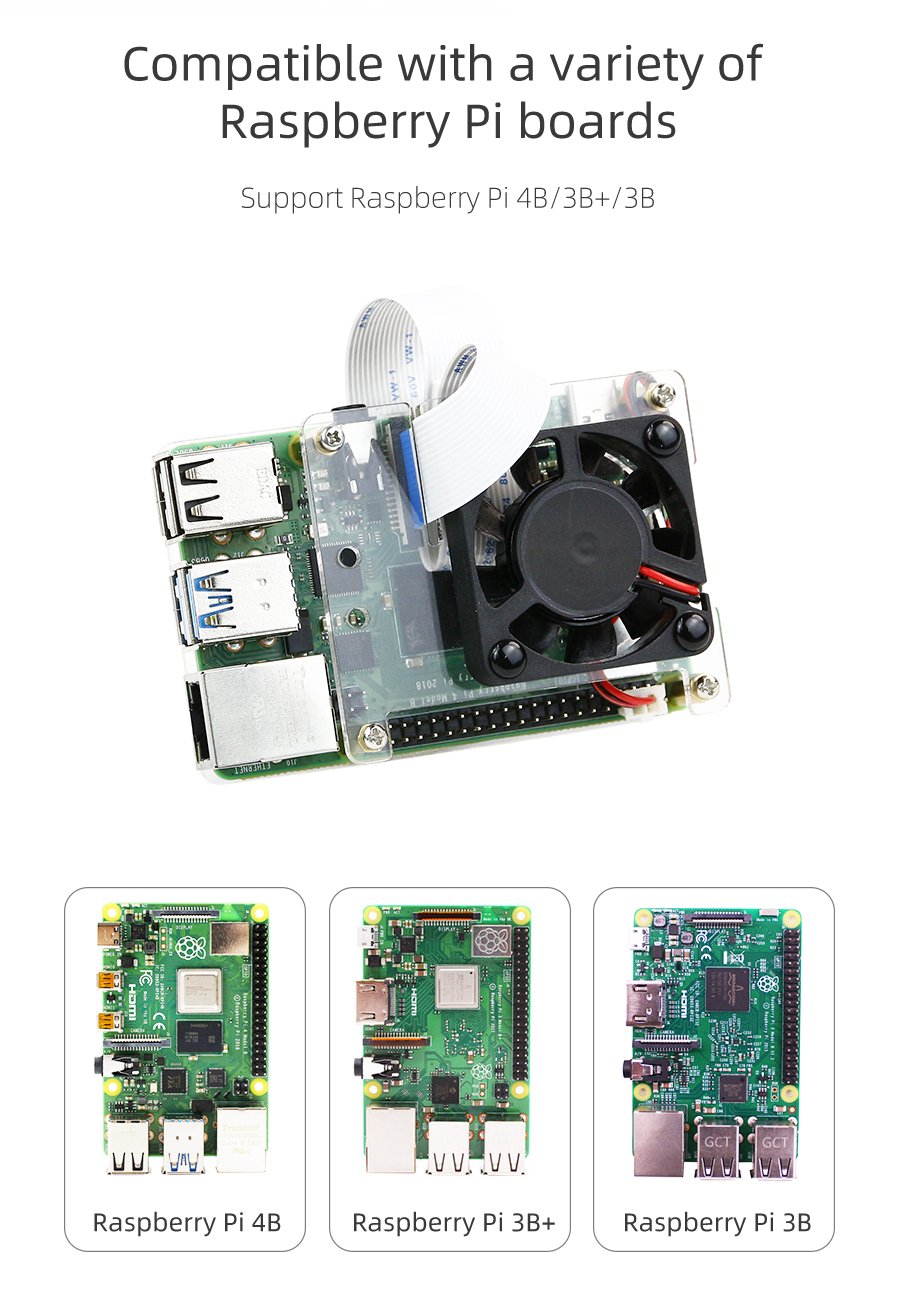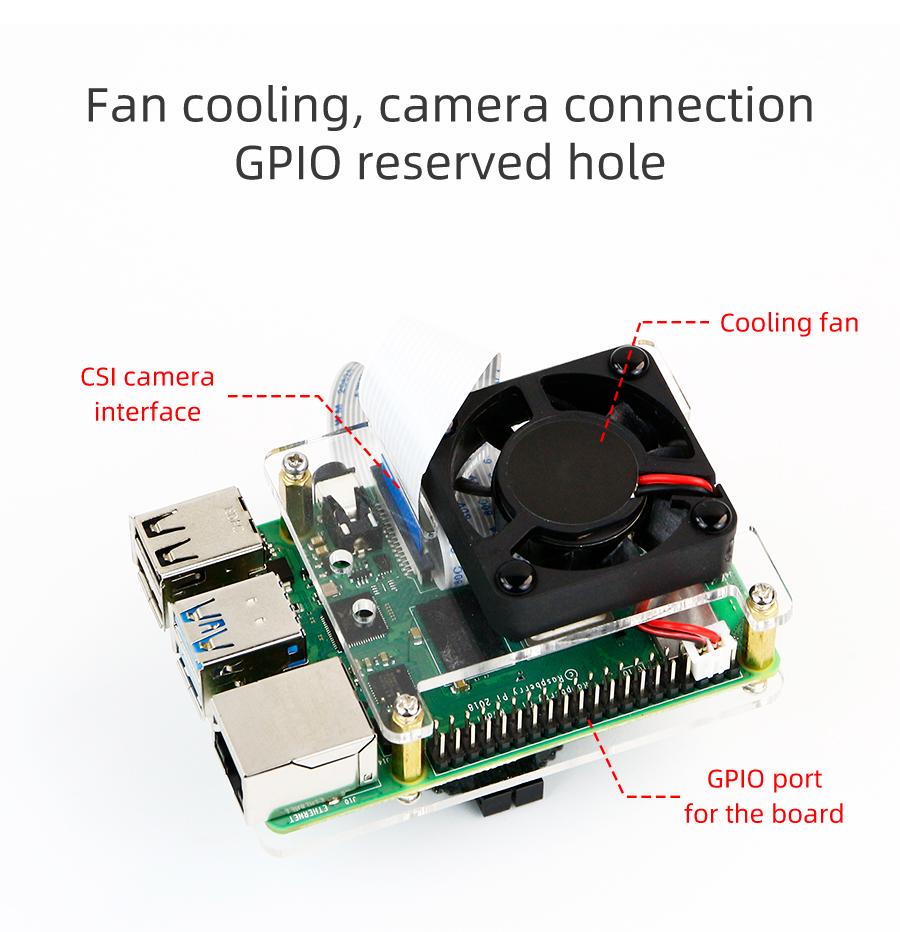 Assembly video:
Features:
A unique all-in-one bracket shell designed by Yahboom.
Support the install Raspberry Pi HQ official HQ cameras.
Compatible with Raspberry boards:
Suitable holes for cooling fans, cameras, display screens, and 40Pin pin headers.
Packing list:
Acrylic top and bottom plate
5V fan
Plastic rivet set to mount fan
Spacer and screw set