This is the adaptive gripper for the myCobot Pi 6 axis collaborative robotic arm. It allows the myCobot to have an end-effector to grip an object.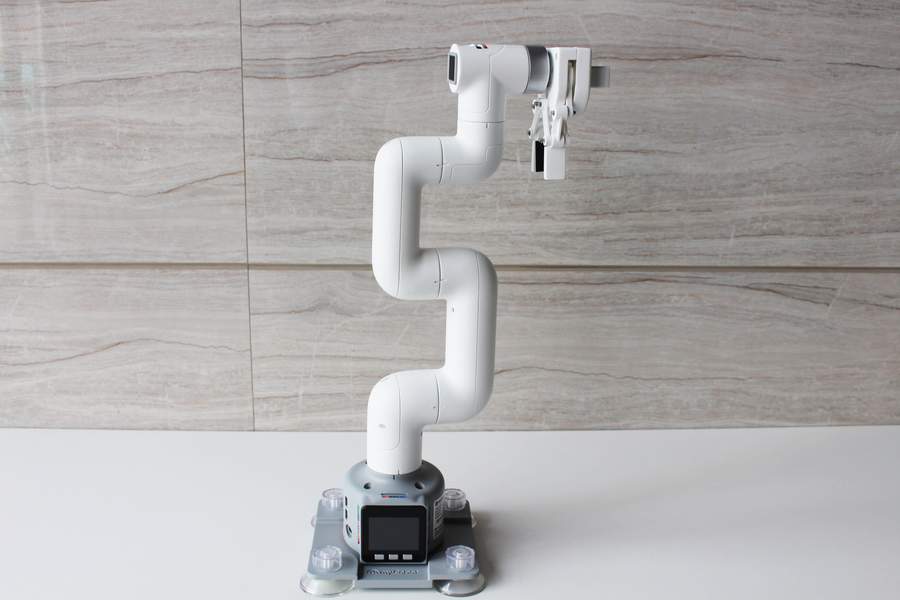 Using it is quite self-explanatory:
Insert the clamping jaw connecting wire socket into the side interface at the end of the robotic arm.
Then insert and connect the end interface of the mechanical arm by Le high-tech parts to fix the gripper.
Features:
Designed for myCobot robotic arm
Attach to the end of the robotic arm for gripping an object.
Material: Photosensitive Resin
Craft: Spray Painting
Size: 110 x 90 x 60mm
Clamping width: 20 - 45mm
Weight: 88 gram
Maximum clamping weight: 150 gram
Easy and straight-forward to use
Packing List:
1 x MyCobot End Effector - Adaptive Gripper (White)