SUNLU Fila Dryer S1
1. LCD Display: 2-inch LCD display screen, displaying temperature and time.
2. Dual temperature probes to measure the temperature of the cabinet and heating plate.
3. Enclosured baking, more uniform heating, better baking effect.
4. Heating temperature adjustable: which is convenient for customers to use at different temperatures (35℃~55℃ range).
5. Timer: set heating time, enter the standby state, safe and secure.
6. Suitable filament diameter: 1.75mm/2.85mm/3.00mm

#1 BV3D: Bryan Vines' Review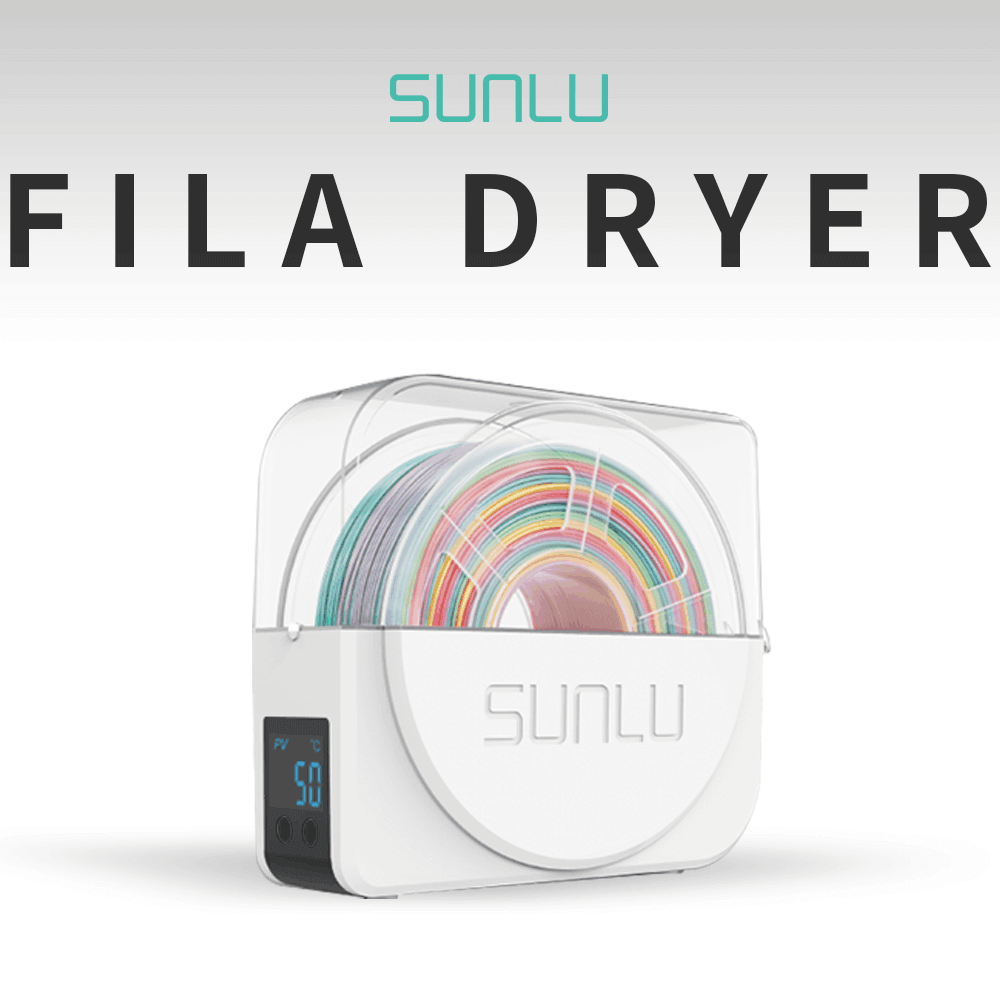 #2 ModBot's Review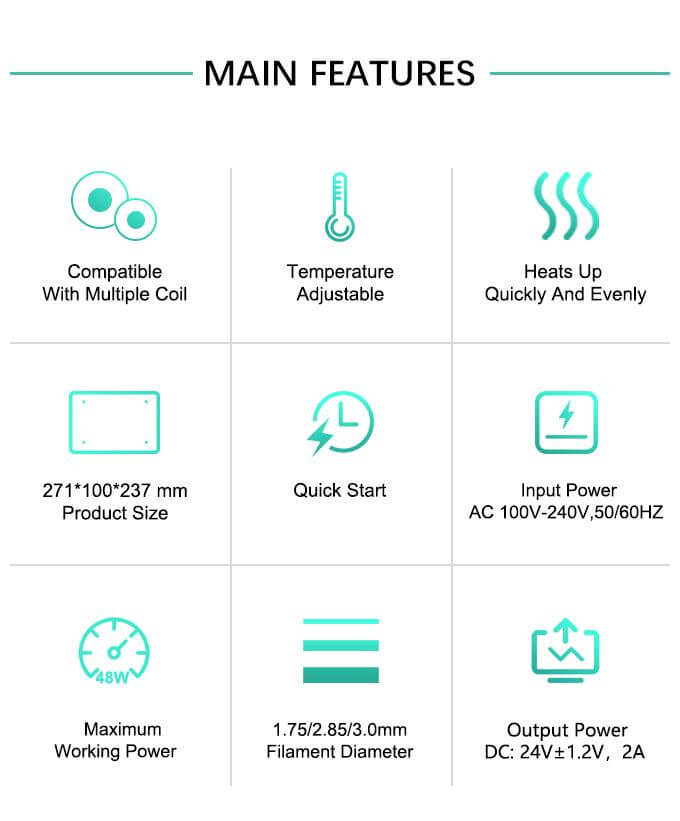 #3  3D Printing Revolution's Review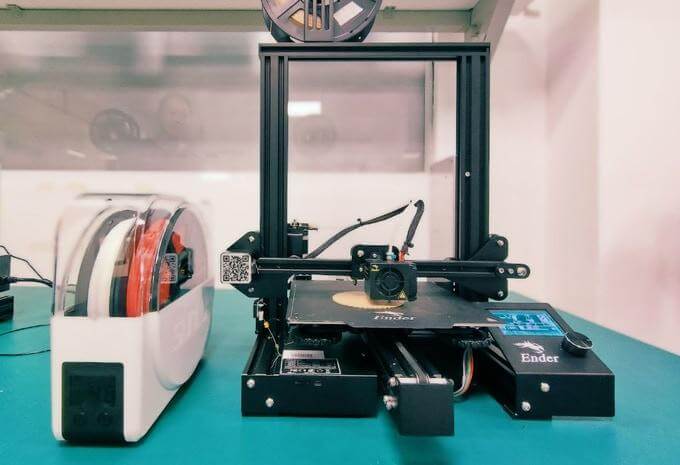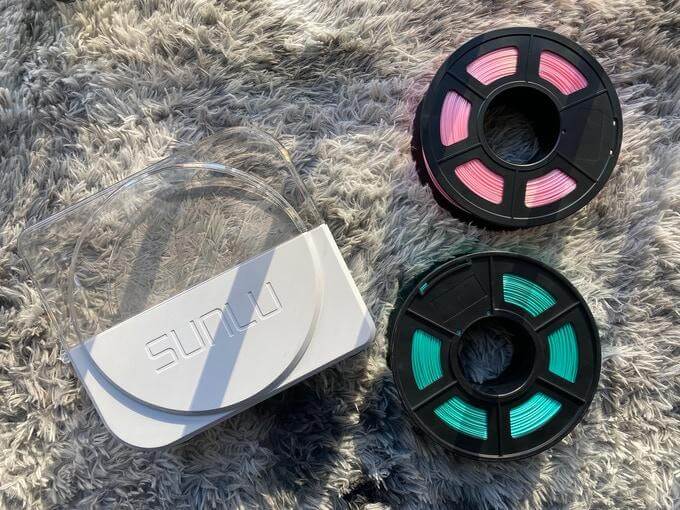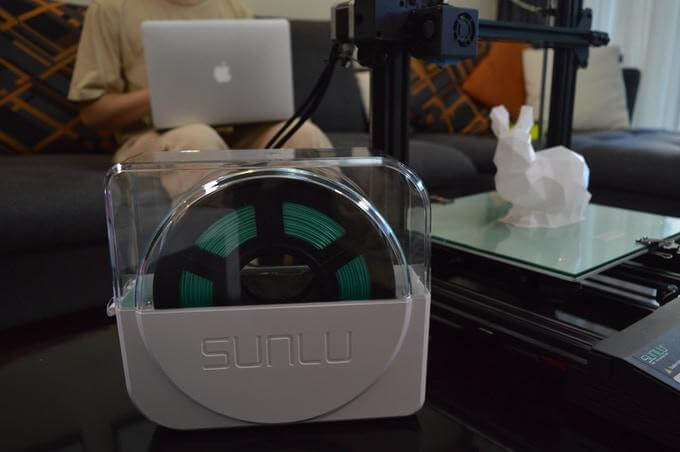 #4 MAT1UK 3D PRINTING's Review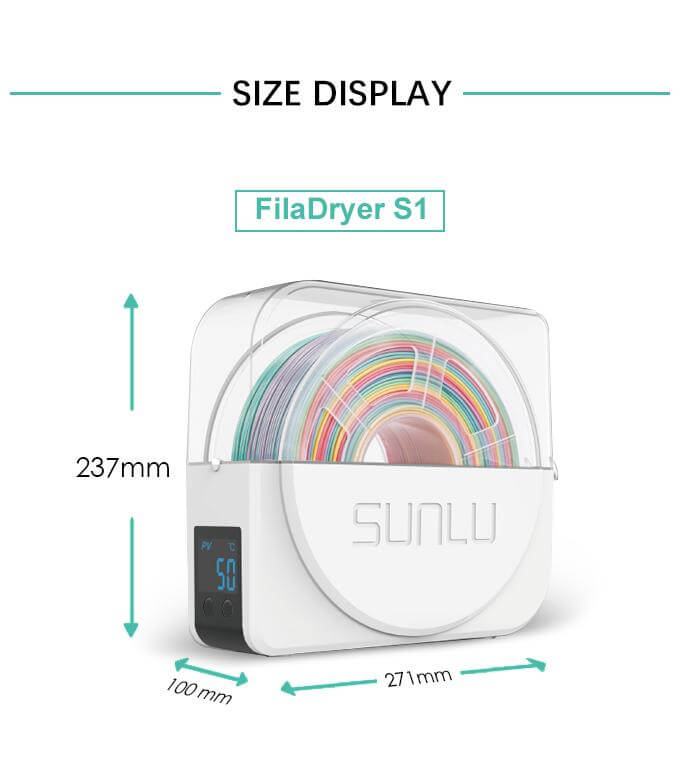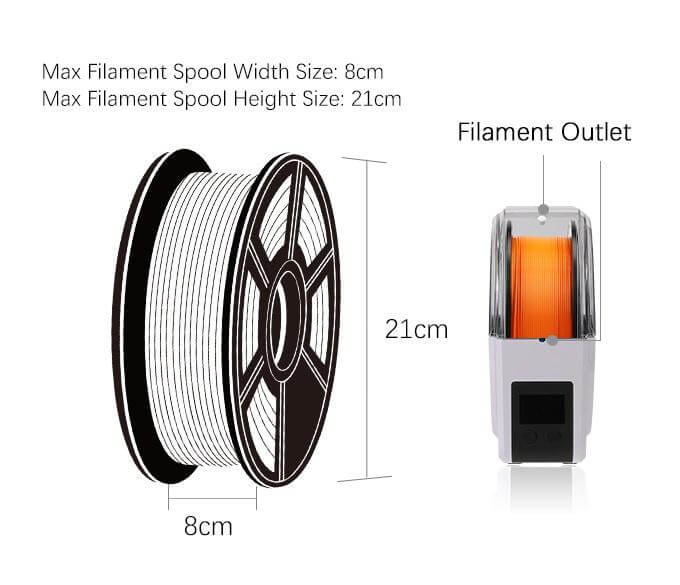 #5 3d Printing and Painting's Review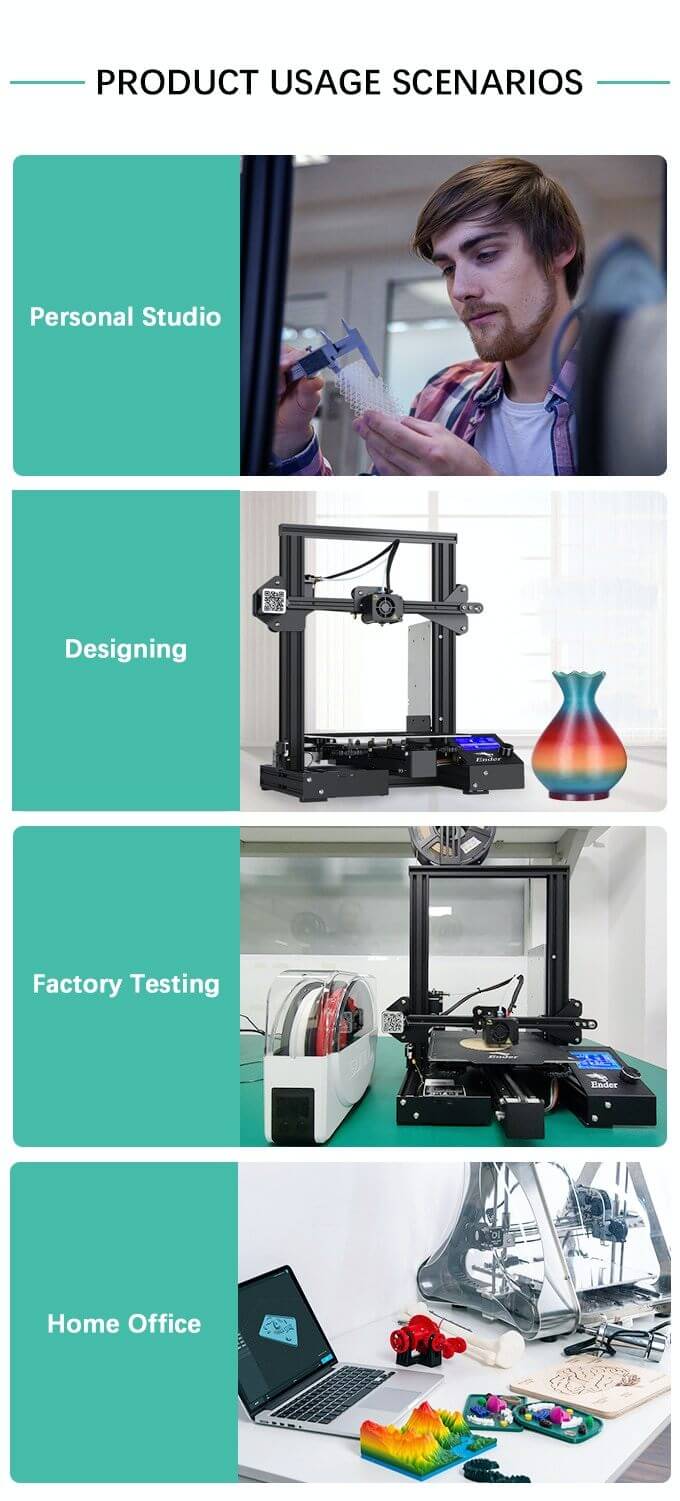 Packing List:
1 x Sunlu FilaDryer S1
1 x UK Plug Power Adapter
1 x User Guide