It is a triple sensor integrated with ambient light, proximity sensor, and infrared led, which has two functions, for one thing, it is used to detect current ambient brightness (ALS); It can, according to the current ambient brightness, automatically adjust the backlight brightness to conform to the ambient light by the average of software adjustment, which can make the backlight brightness soft to protect your eyesight and achieve the saving effect power. for another feature, we are referred to as the proximity (prox) sensor function. The sensor has been integrated transmitter/receiver and has minimized the design, in addition, design and installation no longer have space restrictions, and part of a structure is relatively simple.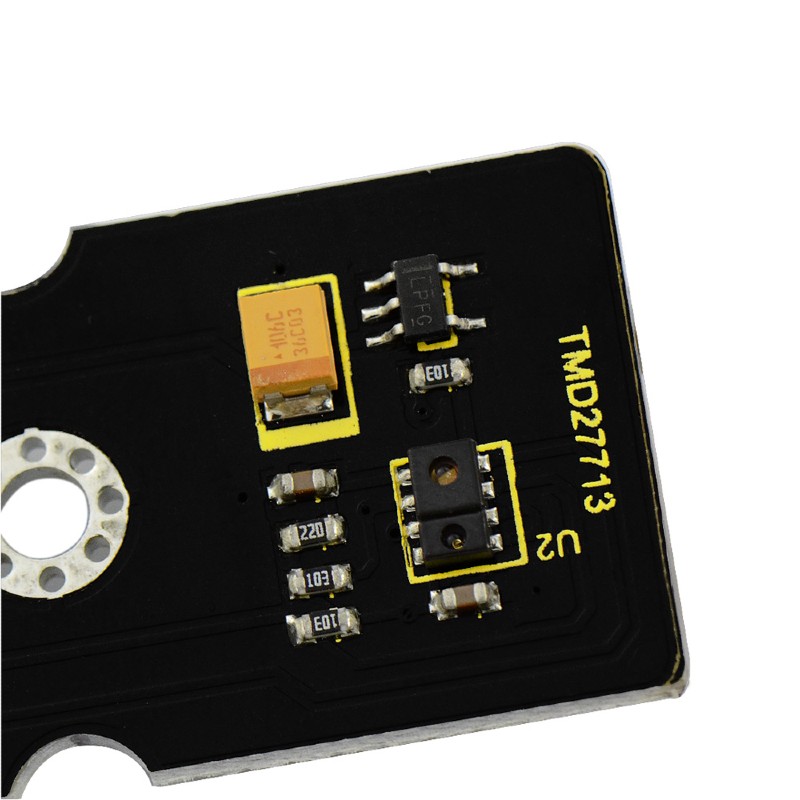 Note: The TMD27713 can only accept 3.3V!
Note: This product includes the sensor only. The Arduino board, jumper wire, and type-B USB cable are NOT included.
Features:
Working voltage: DC 3.3V
Detection distance: 100mm
Communication way: IIC communication
Temperature range: -30℃ to 85℃
Packing list:
1 x TMD27713 ALS Infrared Ambient Light  Proximity Module
Resources: