Now look at this cutest little microSD card reader/writer - but don't be fooled by its compact size! It's wicked fast and supports up to 128 GB SDHC cards! Simply slide the card into the edge, and plug it into your computer's USB port. No drivers are required, it shows up as a standard 'Mass Storage' device under any OS.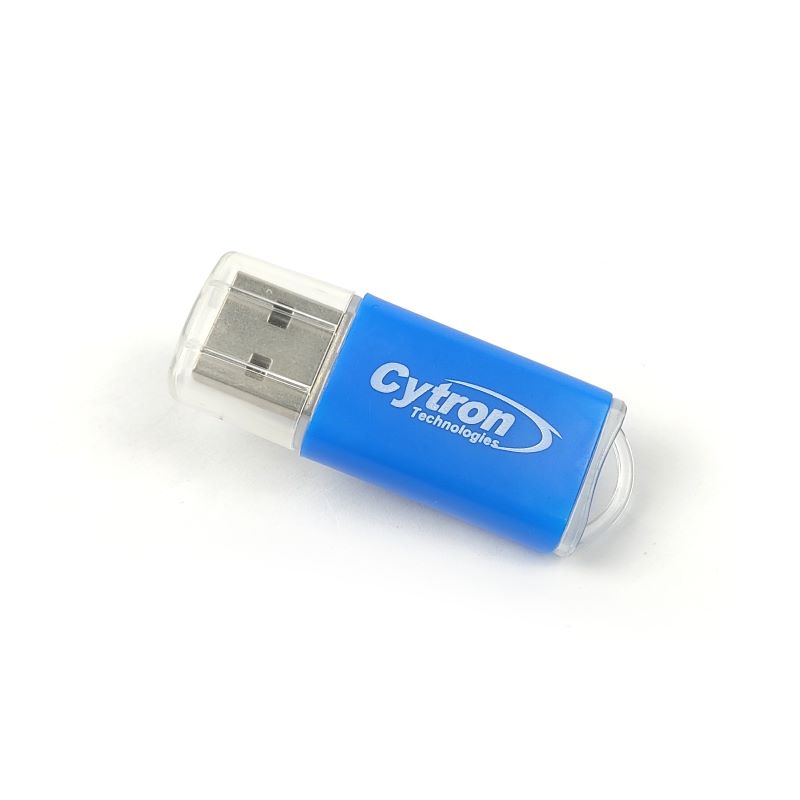 It comes with a handy little cord so you can attach it to your datalogger project. It also has a little plastic cover for the USB A connector part so it won't short against nearby electronics.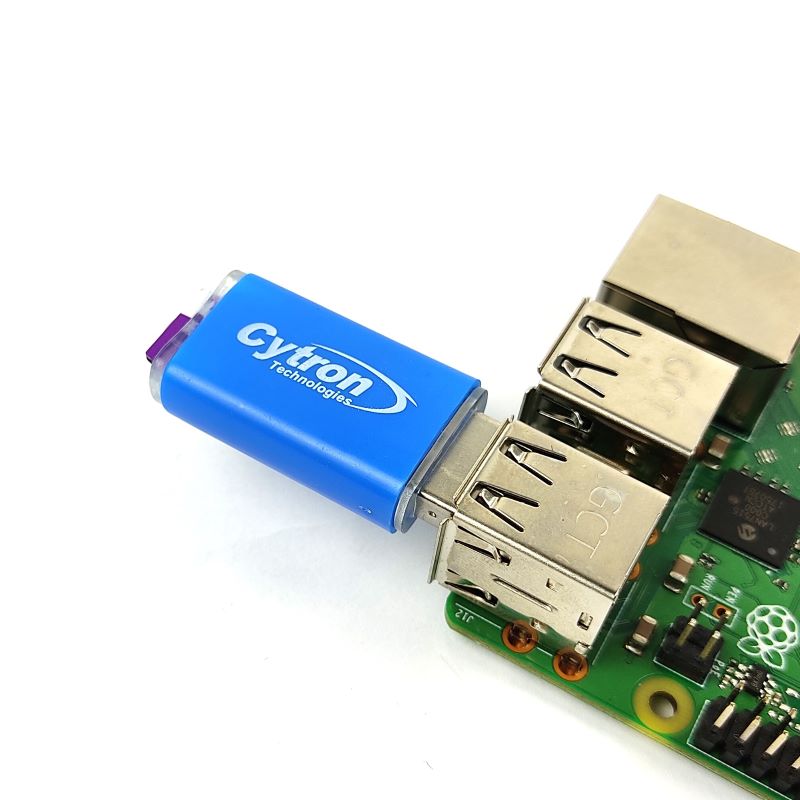 Max read speed is 16 MB/sec, max write speed is 6 MB/sec - most microSD cards are not this fast so the bottleneck will be the card, not the reader.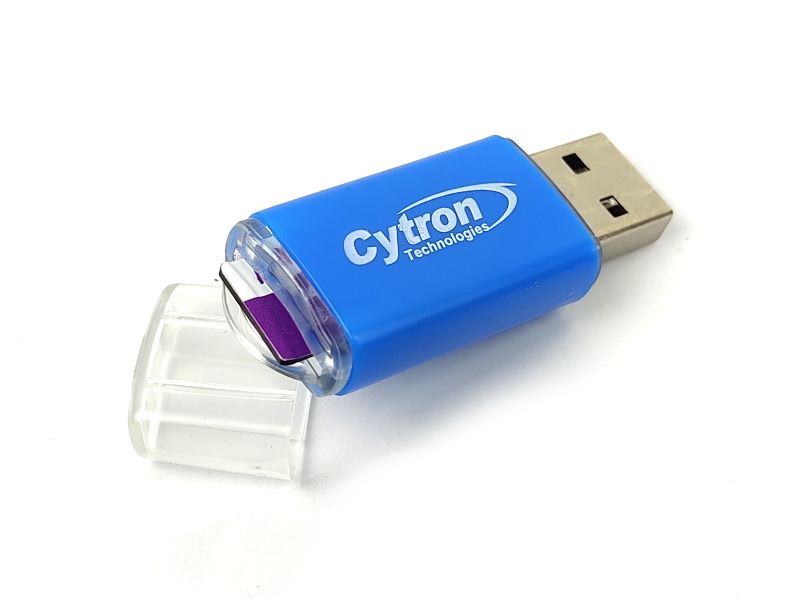 Note: It does not come with a microSD card! The MakerDisk microSD cards from Cytron work great with this card reader/writer.
Features:
Compact and lightweight
Support most of OS: Win7,8,10, MacOS, LINUX
USB2.0 Speed
Plug and use
Support up to 128GB microSD card
No driver is needed
Both Read and Write functions
Packing List:
1 x USB MicroSD Card Reader/Writer